Few words about us
The 'Soldatović' Agricultural-Beekeeping Estate produces honey, blends of honey and medicinal herbs, therapeutic brandy made of honey and propolis, with herbs. We are especially proud of our home-made cosmetic products , based on bee wax and essential oils, (face and hand-care cream, lip balm, etc.), and sold under the brand-name Handmade by Marisol.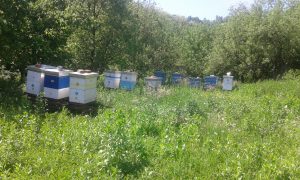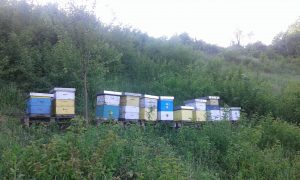 The 'Soldatović' Estate is situated on the hillsides of the Sokolske Mountains, at the village of Bastav (located on the road from the town of Valjevo to the towns Pecka and Ljubovija). The Soldatović family has a long-established beekeeping tradition, started several generations ago as a hobby among elder family members, which is subsequently passed from one generation to the next. Each generation has contributed to mastering and enhancing beekeeping techniques, and eventually the hobby grew into a family business in which we all take part with real pleasure.  The apiary site is situated within a large orchard, (quince, apple, plum), at the altitude of 400m, in a hilly area far from any industrial polluters.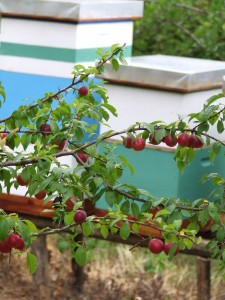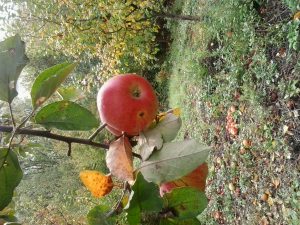 To extend our family business, we have decided to establish a new apiary located in the Vojvodina plain, in the village of Sakule, which is also known as 'the village of storks'. This enabled us to extend our range of products with new types of honey -  sunflower and lime tree, typical of spacious and flat Vojvodina, while we are still producing acacia, clover and forest in the region of hilly Rađevina.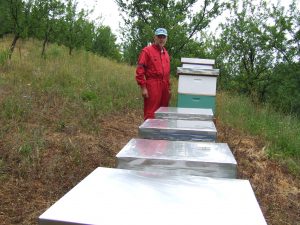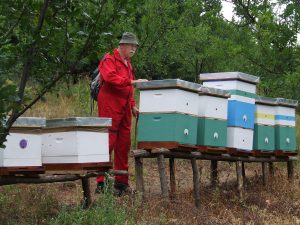 Development of beekeeping in Serbia prompted us to expand our line of products and start producing blends of honey and medicinal herb (nettle, ginger, mint, lemon balm, anise and other), which are increasingly widely used in nutrition and health improvement as supplementary therapeutic aids.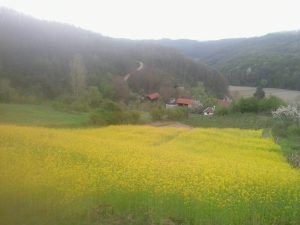 Following the development of production and science, our beekeeping estate launches new products and introduces new technologies, as well as our own cosmetic line. We produce different types of hand-care creams, which are completely natural and free from chemical additives. They are hand-made and based on bee wax, olive oil, and domestic macerates of medicinal herbs that we personally grow and use in manufacturing of our products.